News
Sunrise at the Selfkantbahn
At very short notice, we have been given the opportunity to organize a photo charter on the meter gauged "Selfkantbahn" in Western Germany near Cologne on 21. September 2019! .
With our steam locomotive and a mixed train we will be heading towards the sunrise very early in the morning, run a diesel mixed train at noon, hauled by the freshly restored ex-Togo diesel locomotive V11 to Gillrath and back, and steam into the sunset in the evening again with the steam train (as mixed)!
We are especially proud to offer you the first ever charter freight outing of the recently restored KHD diesel locomotive V11! This loco (built in 1955) was sold after the end of its service on the Geilenkirchener Kreisbahn to the state railway in Togo, which was also meter-gauged, used there for some years, then put aside, and in the course of the years cannibalized of all moving parts, including the screws! In the year 2001 the locomotive (still with its last German lettering) "returned" to the Selfkantbahn - and after many years of restoration it is now the star of the line!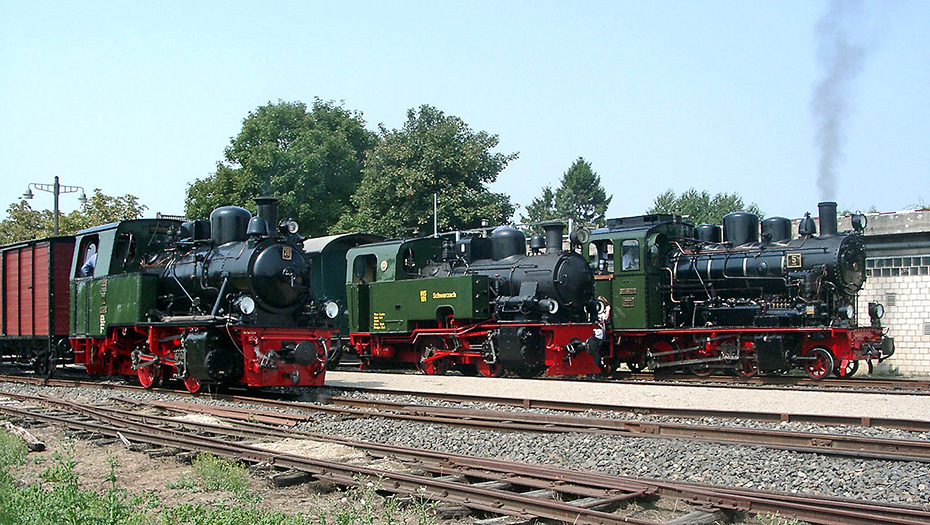 Our trains runs from half past seven in the morning until around nine in the evening - you can´t get more freight charter... By the way, we still believe in not organizing "secret charters" or to make the pleasure of our hobby available only to a select group of "chosen ones". With us everything remains public!
You can read all information about this event here.